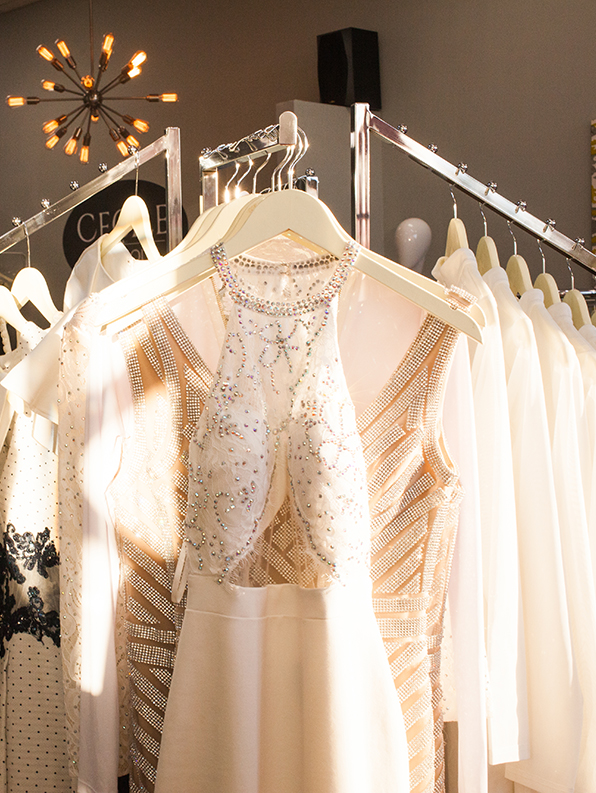 About Us
Cecile Boutique is Delaware's newest prom, pageant, special occasion & homecoming destination
Created by former Mrs. Delaware America 2011, Shana Williams, we work with top designers such as Jovani, Johnathan Kayne, and Sherri Hill to provide Delaware locals with unique designs to make them feel beautiful on any occasion. We encourage our pageant clients to train directly with Shana Williams to build confidence, improve public speaking skills, and perfect their runway walks. Our most loyal clients currently include the Miss Delaware USA and Miss Delaware America Pageants, as we are a proud evening gown sponsor. We're located in Newark, DE, where tax-free shopping is a requirement and within a 5-10 mile radius of Pennsylvania, New Jersey, and Maryland. At Cecile, we offer a boutique style shopping experience, the latest trends, and make it our business to put the spotlight on you.
Meet Our Senior Style Team
Consultants You Can Trust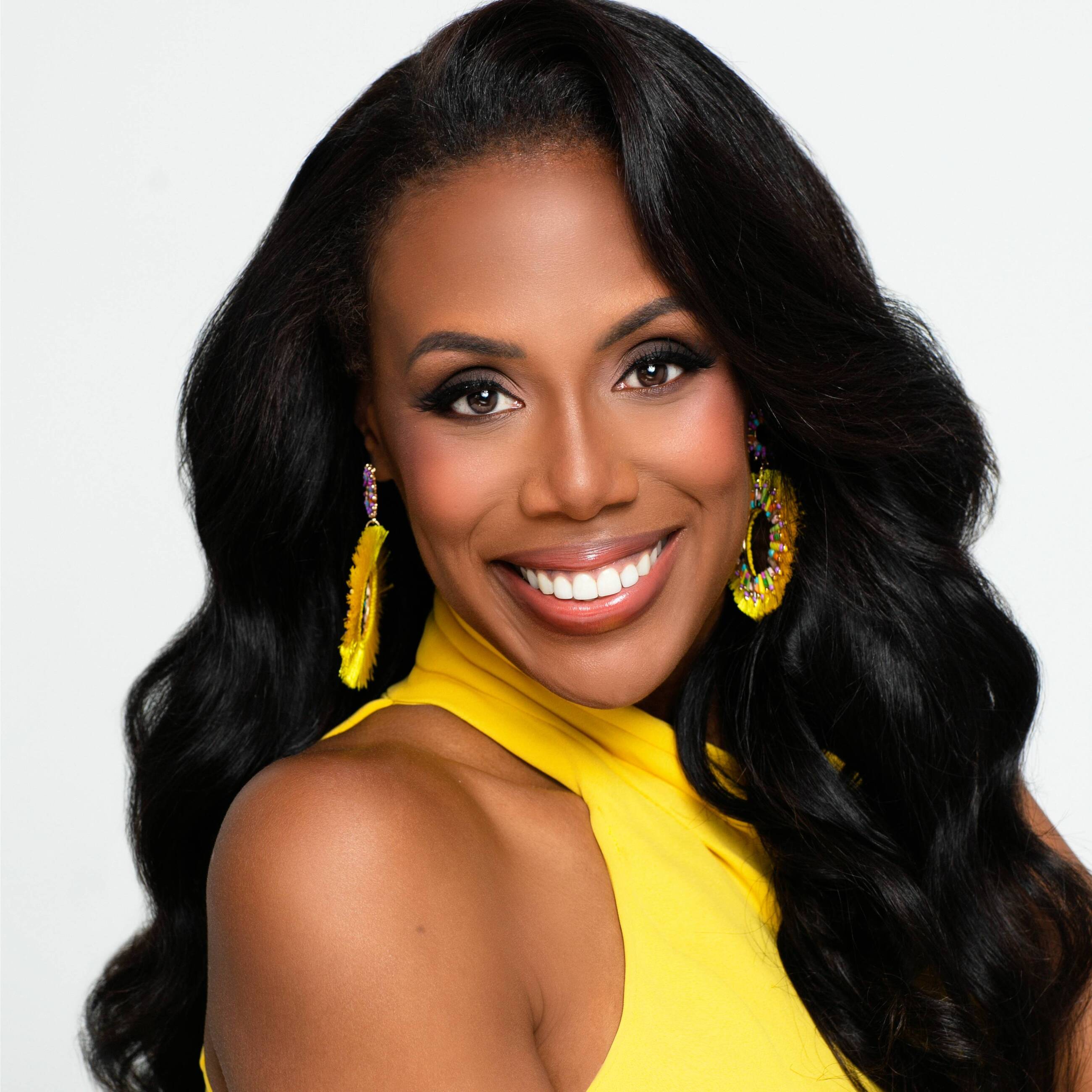 Shana Williams
Owner
Cecile Boutique is a lifelong dream of owner, Shana Williams. Shana began her love for gowns and cocktail dresses as a teen pageant contestant in her home state of Virginia. As a 25 year pageant competitor, titleholder, director, coach, and National Judge she has worn and seen her share of dresses. She loves how the right dress can transform a woman into someone with confidence, ready to take on the world. As a former Mrs. Delaware America 2011 and competitor in nearly every major pageant system, Shana harnessed those skills and became a sought after pageant stylist, Miss America Local Director and coach for Miss America and Miss USA State and National Competitors. Shana was instrumental in coaching Delaware's first Miss USA semi-finalist, Renee Bull (Miss Delaware USA 2012) for the state and national pageant and many more! She is especially proud of introducing many young women to the world of pageantry and assisting them in achieving their goals. In addition to pageant styling appointments, Shana has limited availability for pageant consulting sessions in Interview, Modeling, and Overall Stage Presentation. Her personal pageant philosophy is training and preparing girls from the inside out and working on improving their mental game, to perfect the outer game. Shana named the boutique after her late mother, Cecelia Hinton, who passed away from cancer in 2016. In her mother's honor, the boutique participates in several outreach activities throughout the year. Shana is passionate about Autism Delaware, blood donation, and causes aimed at supporting Infant Loss, like The March Of Dimes. The bee in the logo is representative of Shana's angel daughter, Weslee Olivia who rests in heaven. When not working, Shana is a mom to 3 beautiful children (Hunter, Weston, and Harmony), wife to Geoffrey, and German Shepherd dog mom to Stormy and Jet.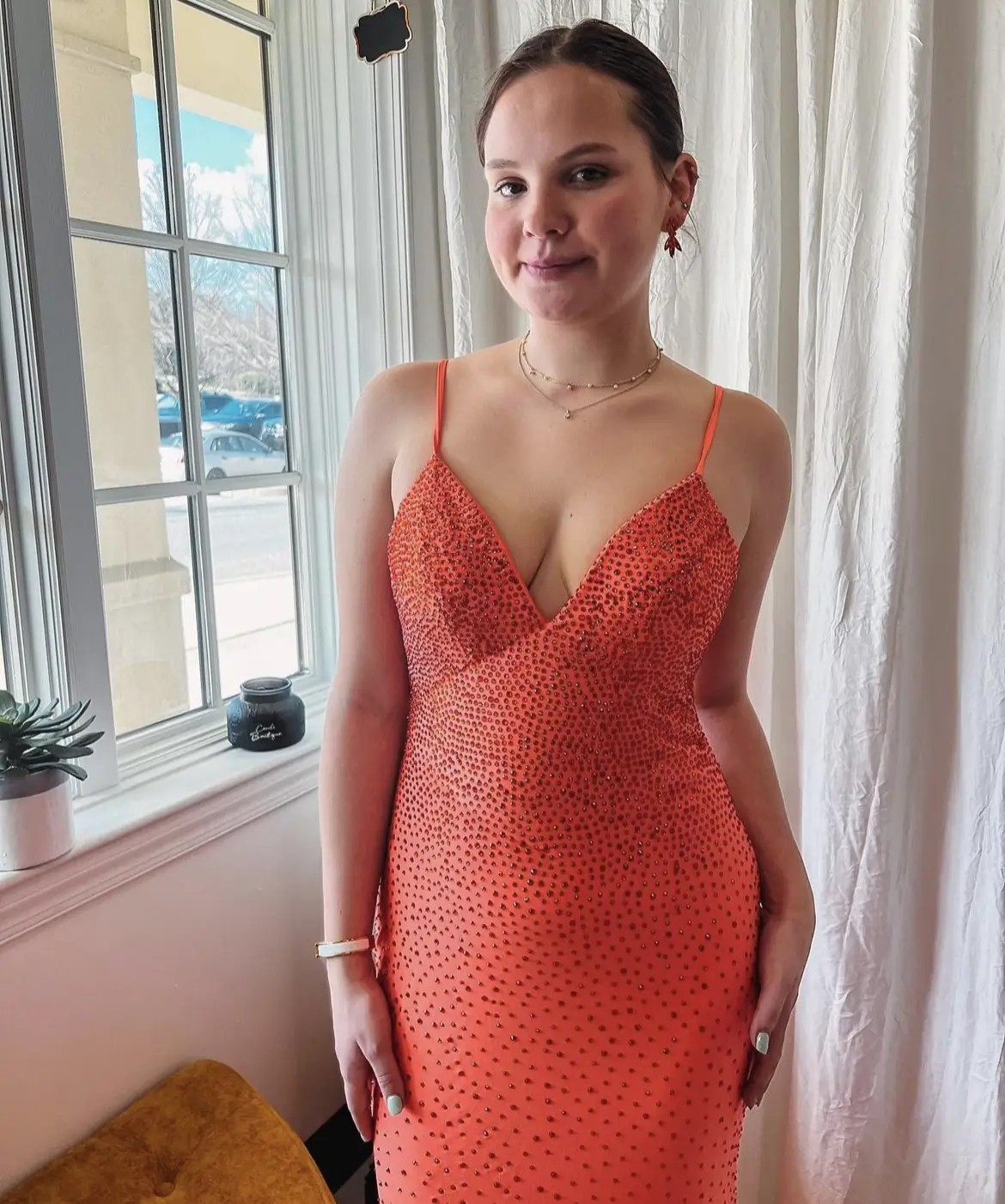 Emma
Senior Stylist
Emma is currently a senior at University of Delaware majoring in Fashion Merchandising. Emma loves assisting customers find the right dress for whatever event is planned. She strives to make you feel comfortable while visiting and is always available to answer questions and help you find the perfect look while making the process fun!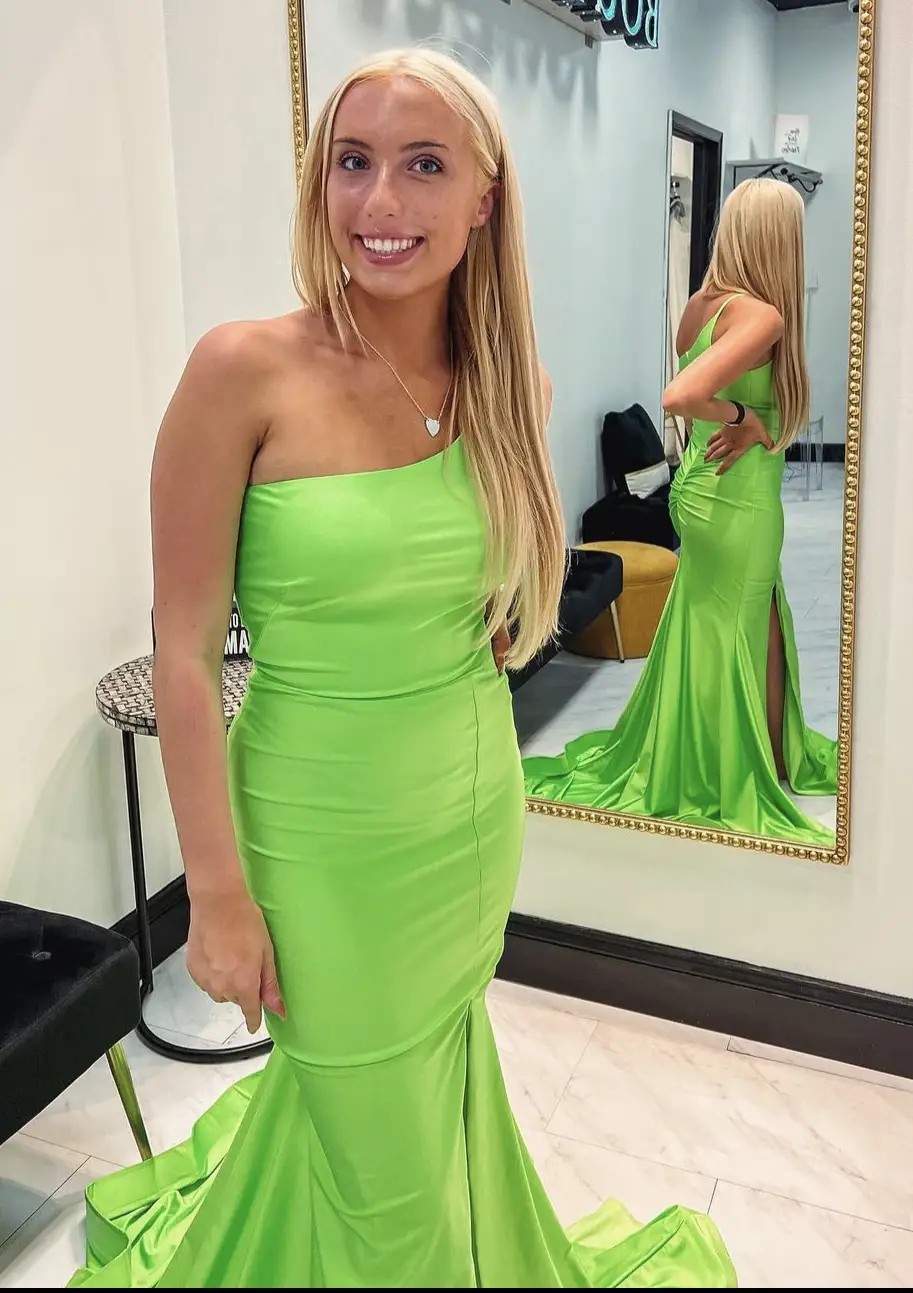 Reghan
Senior Stylist
Reghan is a junior at the University of Delaware studying marketing with a minor in event management. She is from Somerdale, New Jersey as well as a member of the Alpha Xi Delta sorority at UD. Reghan does her best to find every customer their perfect gown for any occasion and has helped us with purchasing dresses for the upcoming 2024 season.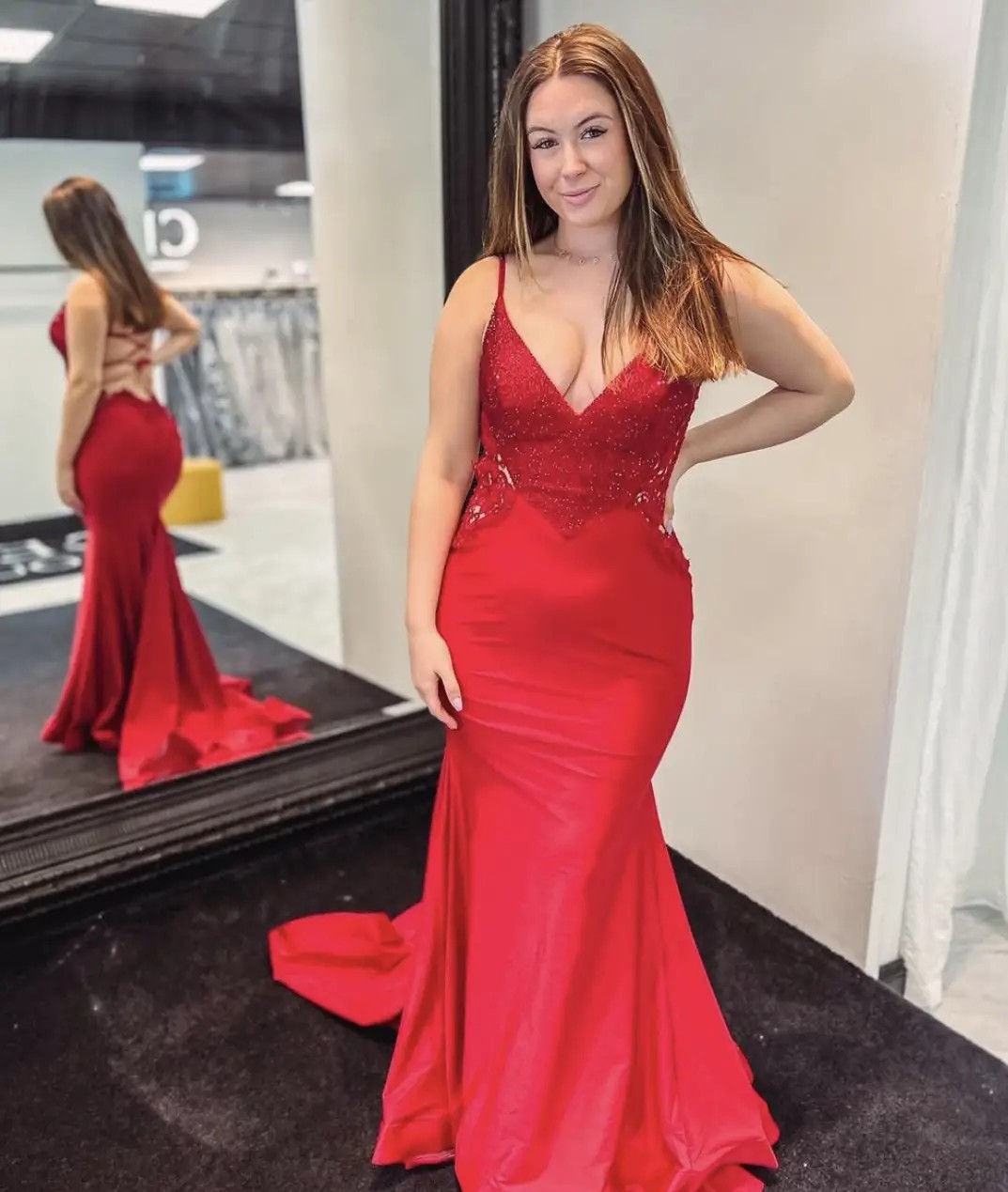 Lauren
Senior Stylist
Lauren is currently in a full time post college role and helps us out on the weekends. She attended the University of Delaware and graduated in 2022. Lauren majored in Business Management and minoring is Professional Selling and Management. She graduated from St. Elizabeth High School in 2018 and has been a member of the Cecile team since 2017. If you are looking for a unique and one of a kind dress, Lauren is your girl! She will go above and beyond to help you find your dream dress!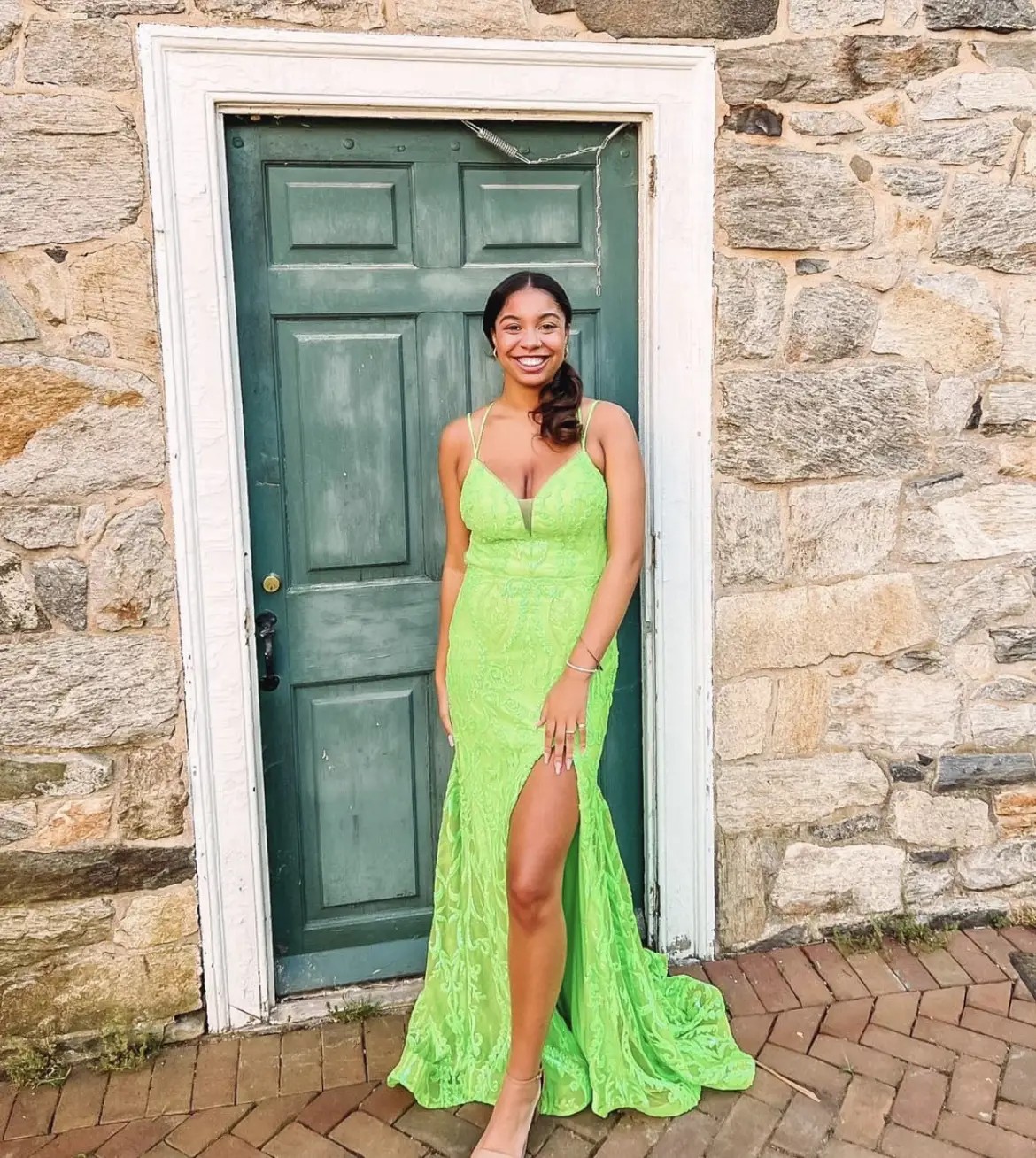 Lailah
Senior Stylist
Lailah is a cognitive science and psychology double major at UD in her sophomore year. She is from Middletown, DE and graduated from Wilmington Charter in 2022. She has been a part of the Cecile team for almost four years now and has been a senior stylist for three of those. Lailah loves to help people step out of their comfort zones and bring out each client's style through fashion.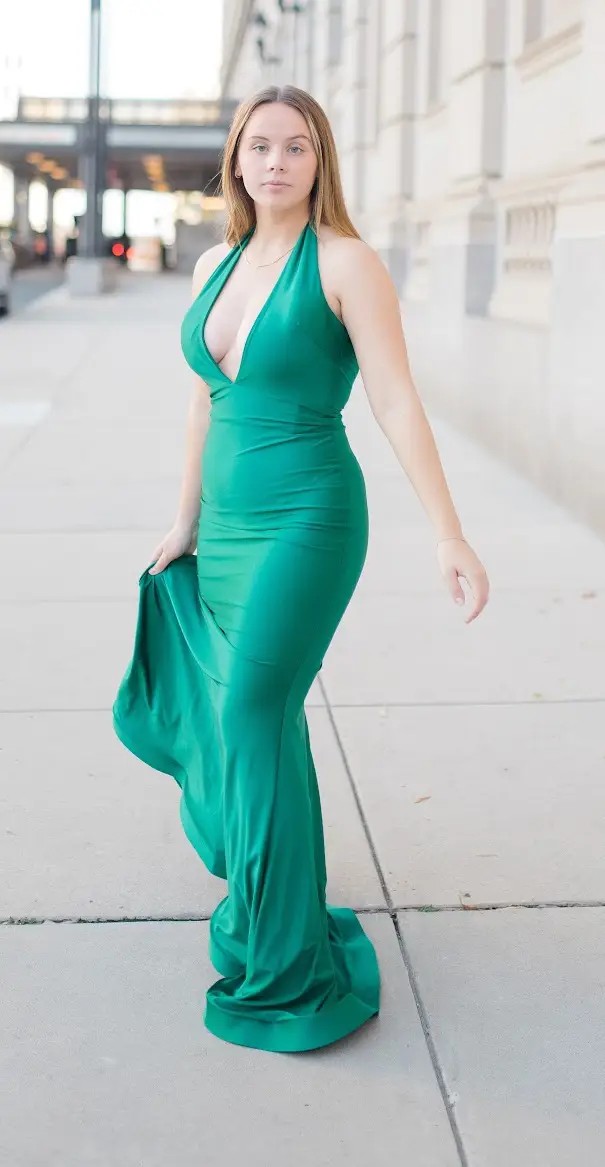 Katelyn
Senior Stylist
Katelyn is currently in her first full time post collegiate position. She recently graduated a semester early this fall from the University of Delaware. Katelyn majored in International Relations with a minor in Sport Management. She graduated from Middletown High School in 2020. She helps run our stars program and has been an important part of our purchasing and social media team. A fun fact about Katelyn is that outside of fashion, she loves Public Policy and Sport Marketing. She was recently selected to accompany the Biden's to Greece last fall.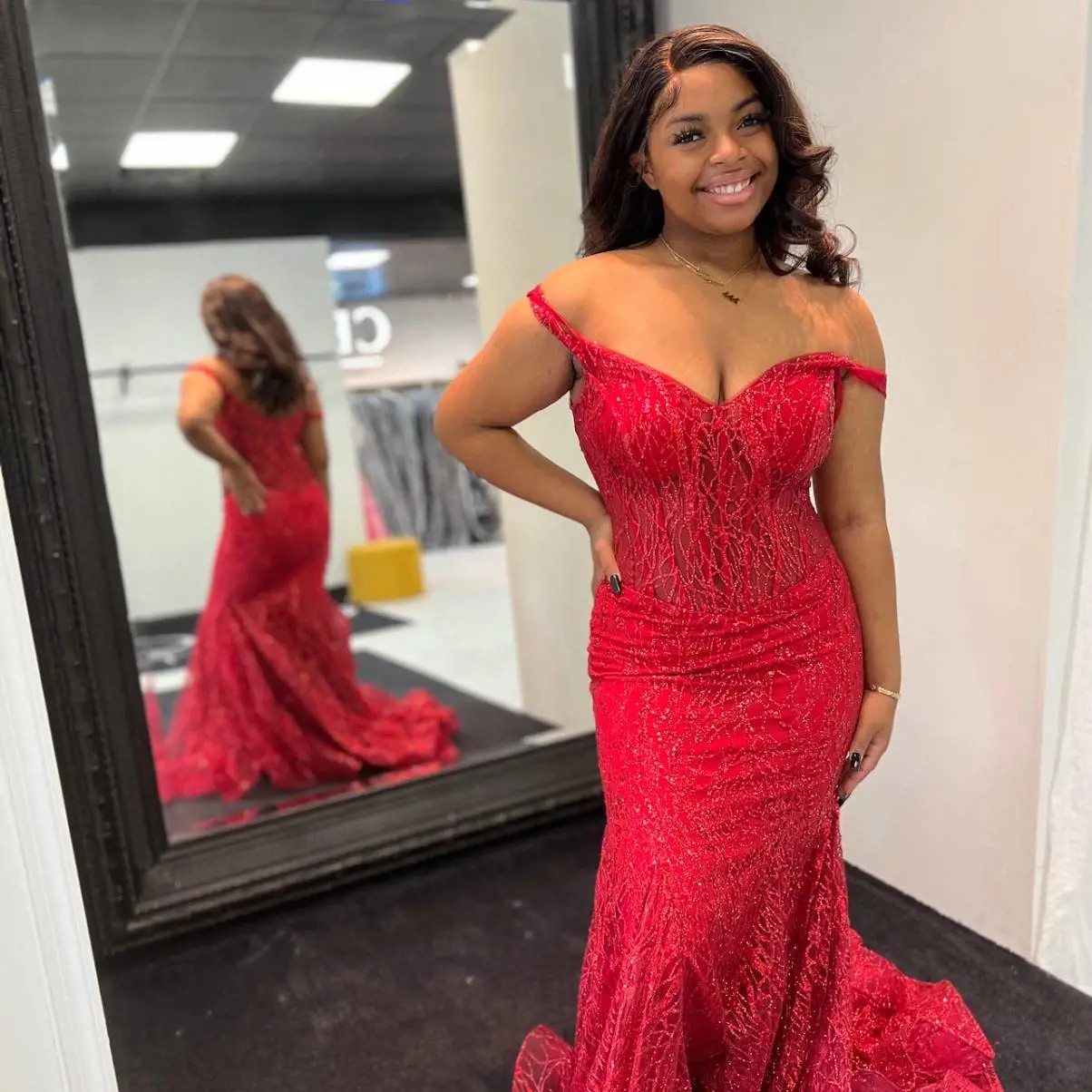 Kayla
Senior Stylist
Kayla is a sophomore at Delaware Tech. This is her 3rd year at Cecile, but she has been a long time customer since she was 12. She makes looking for the perfect dress a fun and stress-free experience. Making people feel their most confident and stylish is Kayla's favorite part of working at Cecile. Kayla also recently went viral on tik tok by just being herself!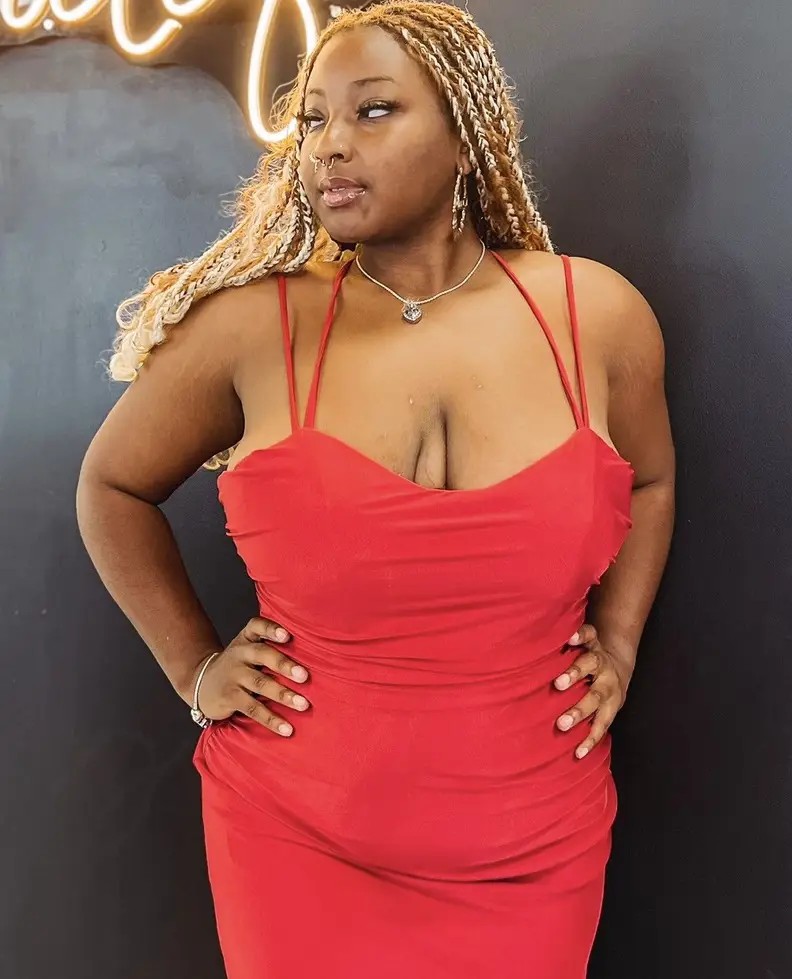 Heavyn
Senior Stylist
Heavyn is in her third year in the Nursing program at the University of Delaware. She is from Camden, Delaware, and graduated from PolyTech High School in 2021. She loves helping each client open up and glow in confidence as they look for the perfect dress. Heavyn is a second-year Senior Stylist and always finds the perfect look for her clients based on their needs and style to make them the showstoppers at any event! She also has a passion for fitness and wellness and wants to be a travel nurse following graduation.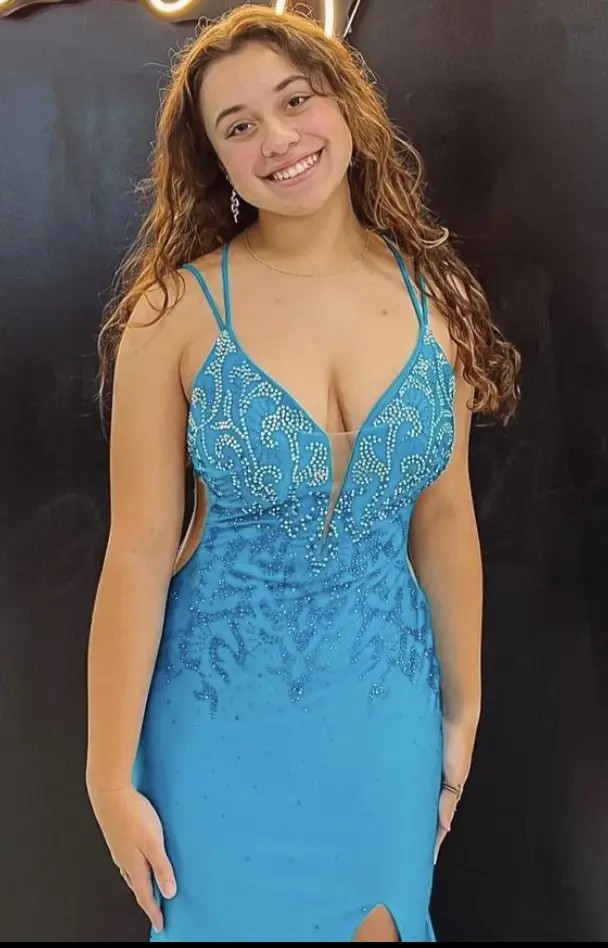 Izzy
Junior Stylist
Izzy is in her first year studying nursing at DelTech in the hopes to become a Nurse Practitioner. She recently graduated from Newark Charter High School last spring. Besides fashion, Izzy loves ballet and was a Dancer at Delaware Dance Company. She would love to help you find your dream dress!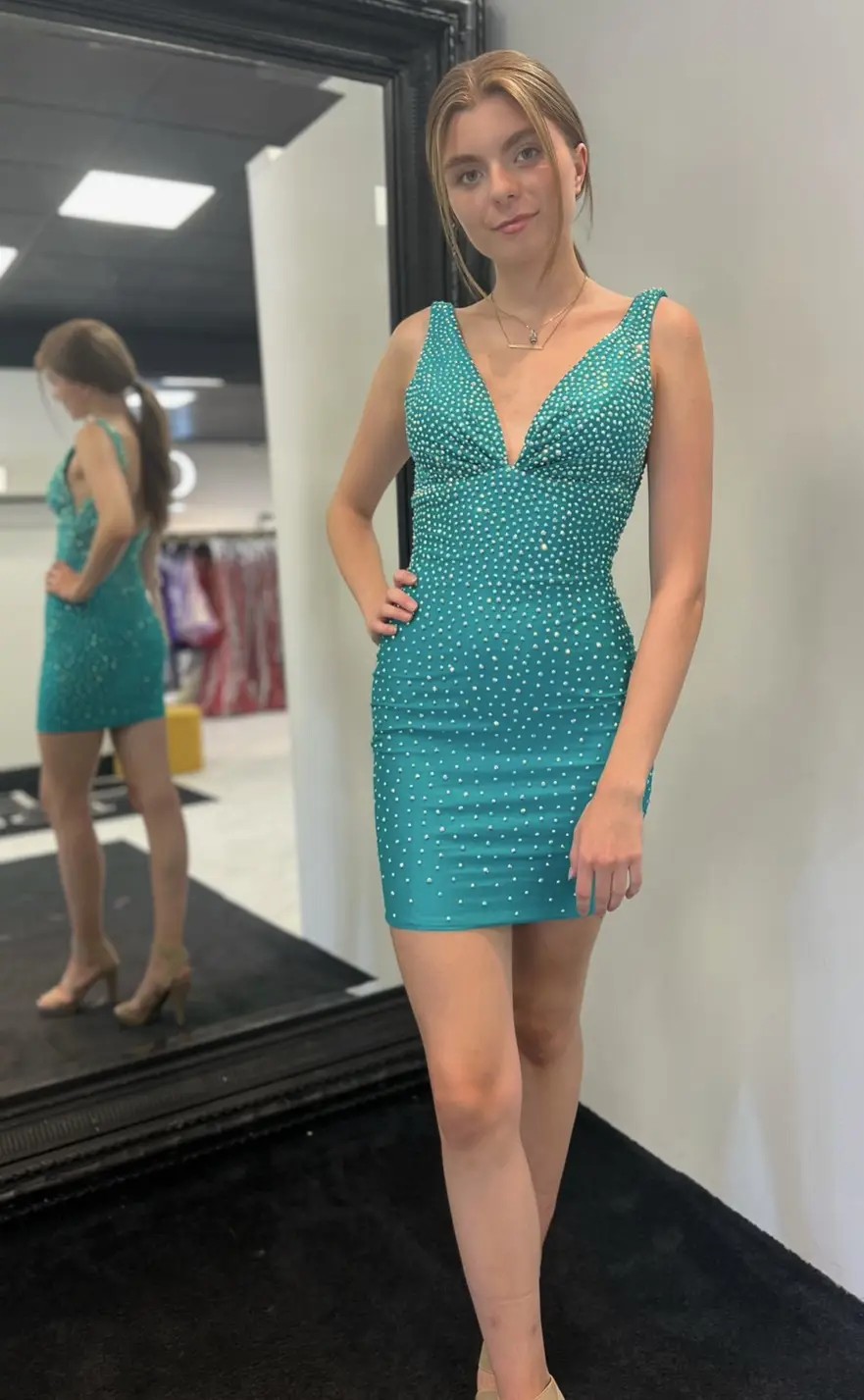 Caroline
Junior Stylist
Caroline is a freshman at the University of Delaware studying Fashion Design and Product Innovation. She loves seeing the new trends each season and is also handy with a needle and thread! Caroline loves meeting new clients and helping them find out their style!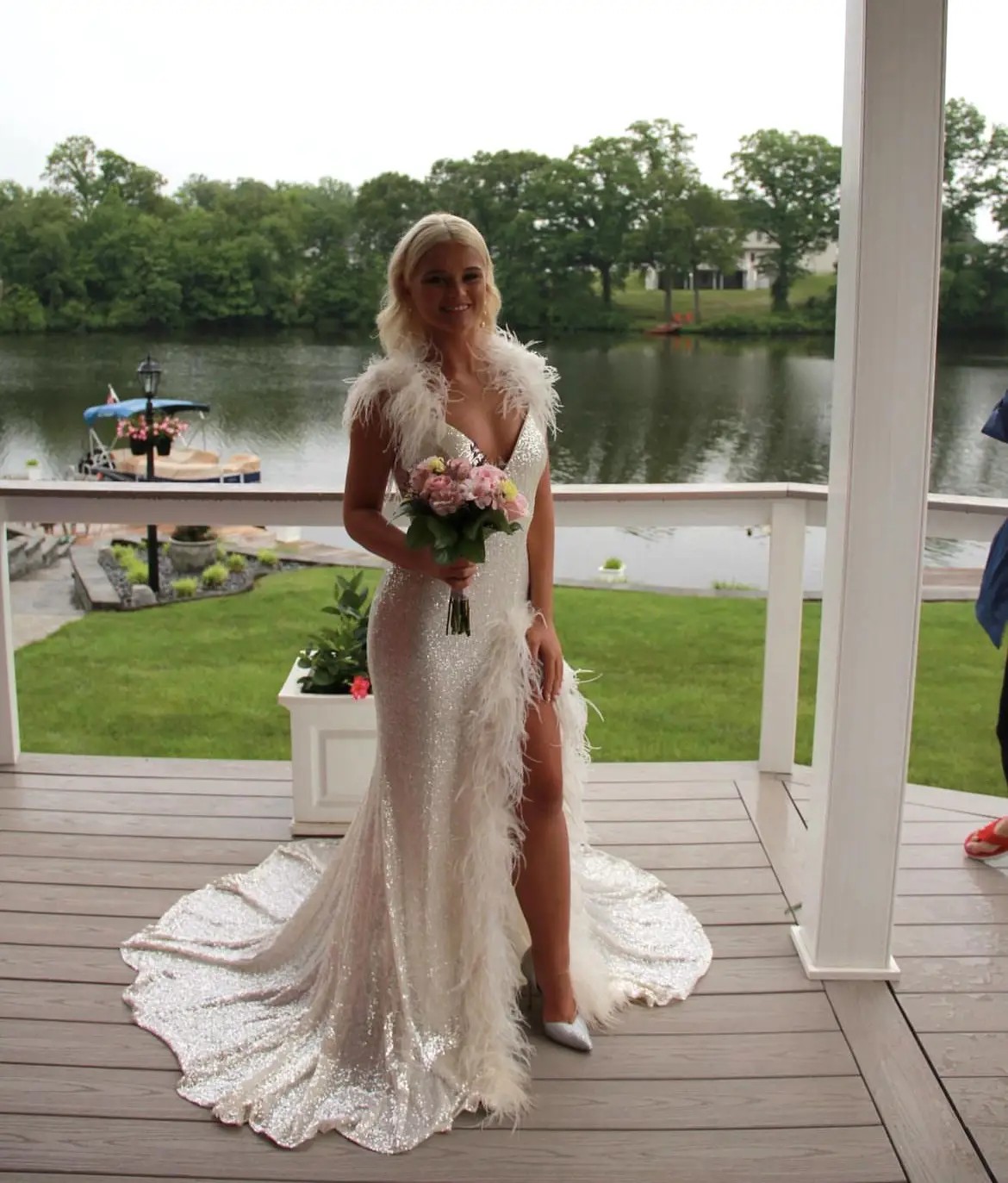 Ava
Senior Stylist
Ava is a freshman studying Sports Medicine at Plymouth State University and is also a member of their women's soccer team. She recently graduated from Smyrna High School last spring. She loves helping clients, especially those looking for all the sparkles and glam! Ava would love to help you find the perfect look for any occasion!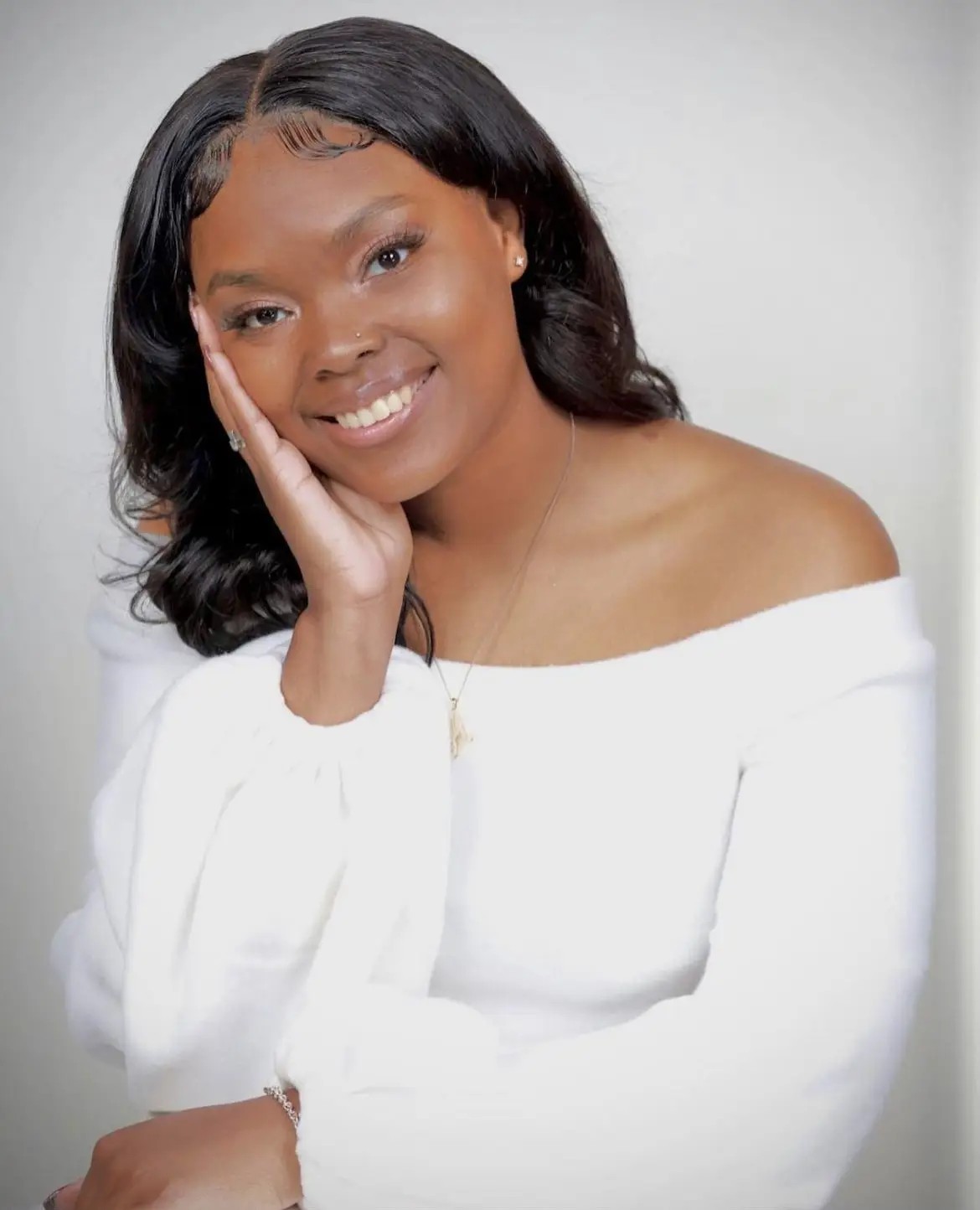 Aaliyah
Junior Stylist
Aaliyah is a senior at Goldey-Beacom College. She is majoring in communications and media and is on the track team. Aaliyah is from South Jersey and graduated from Schalick High School. She is very involved and a residence assistant, event committee, basketball manager, and peer mentor for her college. Last Spring, Aaliyah competed in her first pageant for Miss Delaware USA. Aaliyah loves getting to know her clients and their style!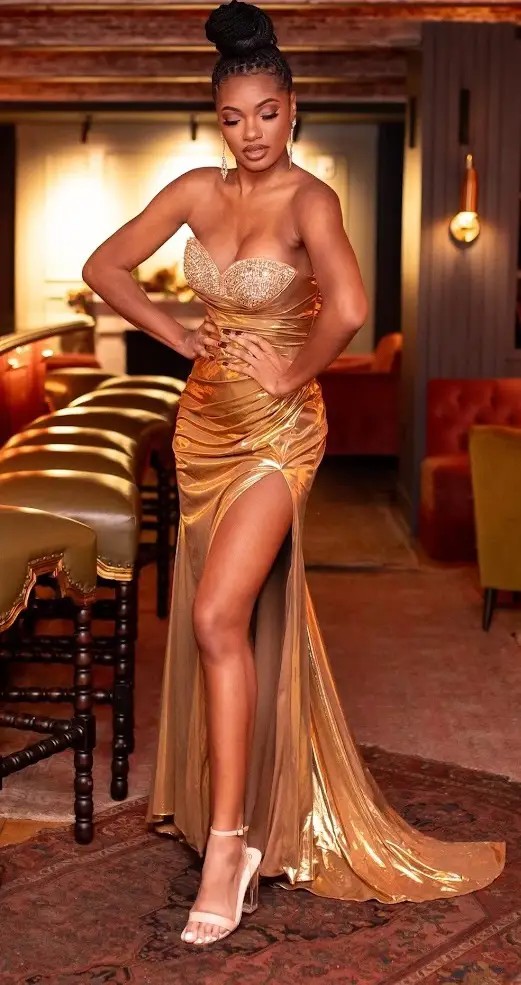 Mia
Senior Stylist
Mia has been a part of the Cecile Family since the very beginning! She holds the title of Miss Delaware Teen USA 2014 and Miss Delaware USA 2017 and is your person when it comes to styling for pageants. Mia is currently in Dental school with the goal of becoming a dentist. She loves helping all of our clients look and feel their very best for any occasion. Beyond pageantry, school and fashion, you may have seen her recently in the reality show FBoy Island!